WELCOME
Consultation & Brand Evaluation 
Teamwork does make the dream work! The key to building your brand is making sure you have the right strategy in place. The first thing we do is look over your social media channels and internet presence to review your brand in it's current state. We will give you suggestions to help meet your overall goals. We have consulted and worked with several brands, independent labels, investors, and small businesses and understand the importance of goal setting and strategy. Even if you are just starting out, a structured plan can help you win!
CREATIVE MARKETING 
CROSS PROMOTION CAMPAIGNS 
BRAND DEVELOPMENT 
PRODUCTION PLACEMENTS 
MERCHANDISING STRATEGIES 
TOUR MANAGEMENT & PLANNING 
RADIO PROMO TOURS 
SOCIAL MEDIA BRANDING & OPTIMIZATION 
LOGO & WEB DEVELOPMENT 
PRODUCT ENDORSEMENTS 
CONCERT/EVENT PLANNING
 ARE YOU COLLECTING YOUR ROYALTIES?
Our company has been responsible for administering, registering and licensing compositions and collecting publishing royalties from them on behalf of the songwriters and labels that we represent.
We assist our clients with organizing and maintaining their publishing catalog to ensure proper credits and splits are issued to all contributors.
VISIT OUR CONTACT PAGE FOR MORE INFORMATION.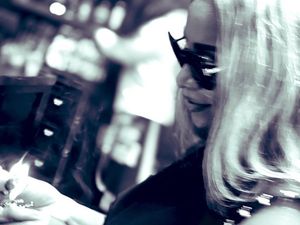 The grind is everywhere: Art, Fashion, Film, music, project management, Women in tech